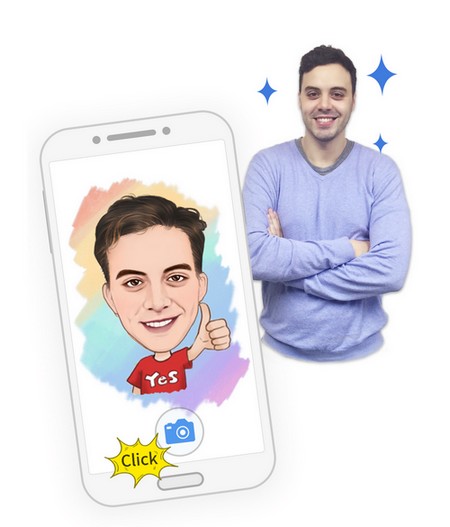 Instantly create your own funny cartoon stickers with AiMee and add a pinch of humor to your chats. This cartoon stickers add excitement to your daily conversations and help enlighten the mood.
How does it work?
1. Take a selfie
2. Choose your sticker and send it
★ Why use AiMee :
– Fast and easy access – Conveniently look for stickers while chatting. You can access all your stickers directly from your keyboard.
– Animated stickers that look just like you! With our advanced face recognition, stickers look very alive, and very much like you. Stickers have never been this relatable or this personal before!
– Customization: plenty of hair styles, skin colors and accessories to help you customize your virtual self
– Quick share: Select a gif and share it with friends in just 2 taps
– FREE stickers: Hundreds of free animated stickers made for you by our creative designers
– Updated daily: Guaranteed delivery of new stickers every day and new sticker packs every week!
Requirements: Android 4.0.3+
Developer:
">MomentCam