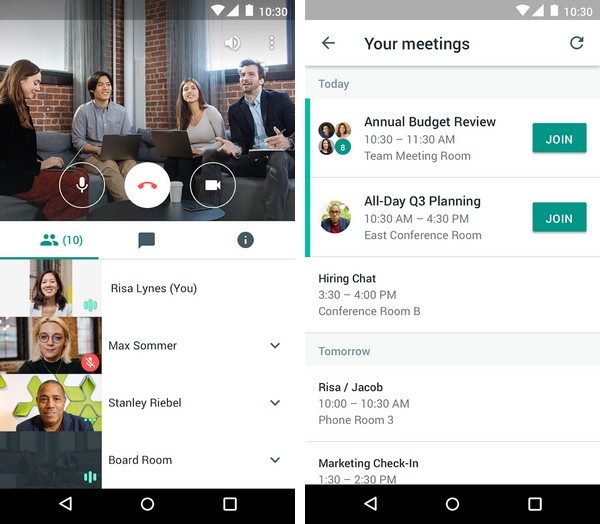 Simple, frictionless, and high quality video meetings by Google. Collaborate and build relationships with your team and partners regardless of where you are in the world.
Key features include:
• High-definition video and audio meetings with up to 250* participants
• Real-time captions powered by Google speech-to-text technology
• Easy access – just share a link and anyone can join with one click from desktop or mobile
• International dial-in numbers to any meeting for team members who prefer to call in
• Integration with Calendar for seamless scheduling and easy access to meeting details and calendar attachments from your Meet video call
Anyone can join a meeting on Meet through an invite, however, some capabilities are available only to G Suite customers.
*Available only in G Suite Enterprise Edition