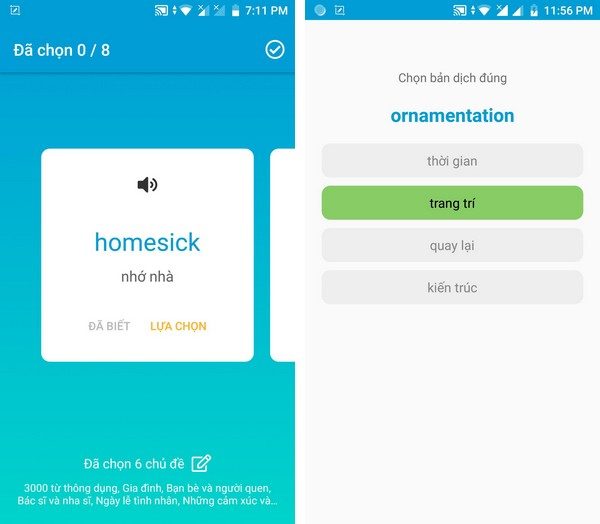 How to learn English vocabulary?
You will learn 8 new words every day and memorize them forever with the "spaced repetition" learning method.
The first day and the second day, you will learn 16 new words. From the third day, in addition to learning new words, you will also practice the words you learned before.
Enbrai knows exactly when to repeat a word so you remember it better. Simply open Enbrai once a day and practice step by step according to the instructions. With only 15 minutes a day, you will master 240 new words after a month and 2800 new words after a year.