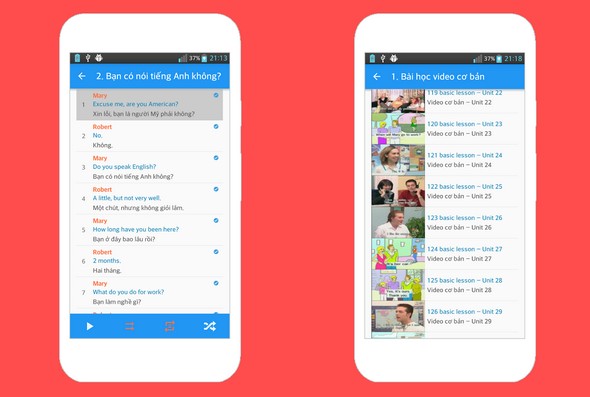 English Speaking Practice – The application helps you to improve English speaking skills. This application provides the most popular English words and phrases, along with common sentences. It helps you to practice pronunciation, take sound exactly like native English speakers. In addition, it helps you get ability communicate in difference case of situations.
Function of Application:
– Practice pronouncing exactly English words and phrases.
– Practicing speak, sound exactly with native English speakers.
– Practicing common communication sentence.
Requirements: Android 4.0+
Developer: astudio
Get on Google Play