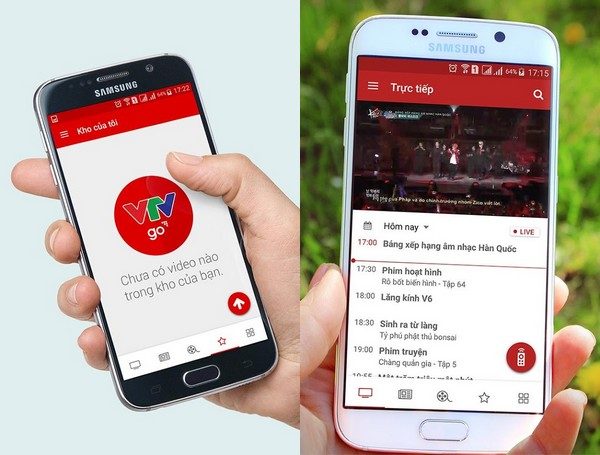 VTV Go is the official online TV service of Vietnam Television, a state-own media agency. VTV Go is an online TV at anytime, anywhere, in any devices.
VTV Go allows millions of viewers to watch live TV channels, catch-up TV in electronic program guide (EPG), exclusive on demand videos from a full range of Breaking News, Entertainment, Sport, World News as well as Featured TV series, Dramas… With the new interface available, you can be able to search and enjoy your most favorite programs in a simple way, also quicker than ever before.
VTV Go's main functions include:
1. Online TV channels:
• Online channels VTV1, VTV2, VTV3, VTV4, VTV5, VTV6, VTV7, VTV8, VtV9.
• Catch-up TV programs up to 3 months.
• Set schedule to watch future TV programs up to 7 days based on EPG.
2. News feed:
• Hourly news update fast and continuously.
• All news in video format listed by categories: Hot, Latest, Political, Sports, Entertainment, World…
• Video preview streamed in Facebook style
3. Video warehouse:
• Thousands hours of VTV's most favorite movies, series, shows.
• The video warehouse ranging from Dramas, Kids, Comedies to Documentaries…
4. My Videos:
• Create your own favorite collections, manage your favorite video from VTV library.
• Save videos to watch later.
Requirements: Android 4.1+
Developer: VTV Digital Center