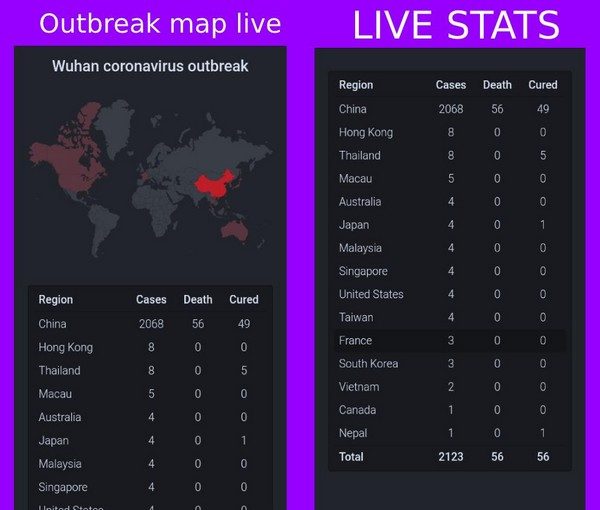 We get to you latest news and info about the 2019-Novel CoronaVirus directly from Official Health and Country News. This App will help you get the latest info and news about the virus.
Coronaviruses are species of virus belonging to the subfamily Coronavirinae in the family Coronaviridae, in the order Nidovirales.Coronaviruses are enveloped viruses with a positive-sense single-stranded RNA genome and with a nucleocapsid of helical symmetry. The genomic size of coronaviruses ranges from approximately 26 to 32 kilobases, the largest for an RNA virus.
The name "coronavirus" is derived from the Latin corona, meaning crown or halo, and refers to the characteristic appearance of virions (the infective form of the virus) under electron microscopy (E.M.) with a fringe of large, bulbous surface projections creating an image reminiscent of a royal crown or of the solar corona. This morphology is created by the viral spike (S) peplomers, which are proteins that populate the surface of the virus and determine host tropism.
This is a wonderful App, it will help you to know everything about coronavirus you will find many guide and walk troughs, Moreover, in this guide you will discover how to prevent all coronavirus levels in the most easiest way .
Please note: this is a info guide, it contains only information.
Let's enjoy with best PS walkthrough of coronavirus info ultimate!
Requirements: Android 5.0+
Developer: ITWIN
Get on Google Play