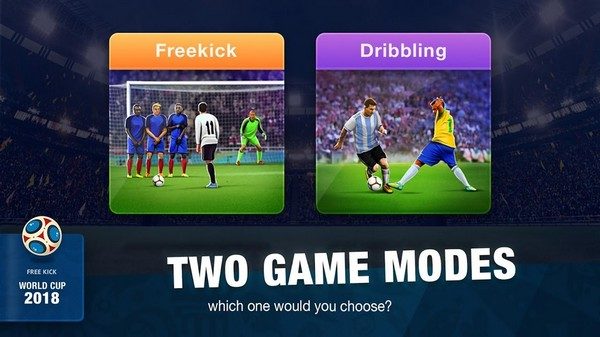 By installing this game, you will get high-quality 3d graphics and realistic animations of professional soccer.
Choose your favorite team from the list of real teams-applicants and participants of the 2018 World Cup in Russia, go through the whole tournament, from the group stage, playoff matches and win in the final – make your team Soccer World Champion in 2018.
The game has several gameplay modes:
– Penalties
– Dribbling
– Combined
Game Modes:
– Single Player
– Multiplayer
Player Customizer: in FreeKick World Soccer Cup 2018 – you can create your own character.
Requirements: Android 4.1+
Developer: Best Sport Games
Get it on Google Play