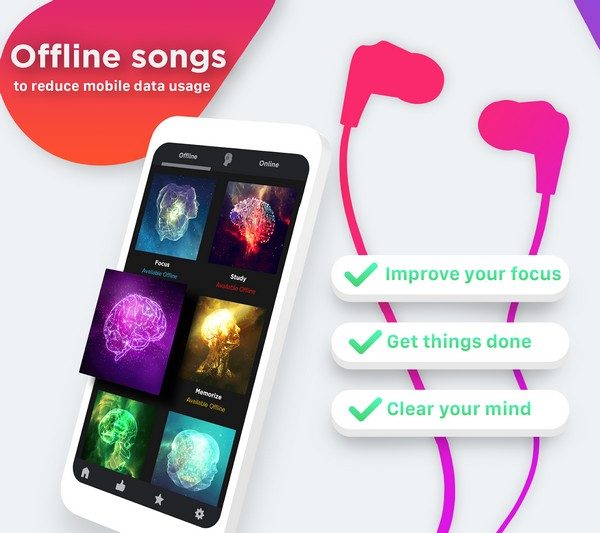 Meet Study Music, the most powerful music app for studying, relaxing, focusing, concentrating and better learning.
Featuring advanced functionalities like adding alpha waves to your music, adding nature sounds to your music, improving your study space and more, Study Music is the study app you've been dreaming about. These features, combined with an amazing interface and eye-catching design, make Study Music the best way to relax, focus and just study. Great homework and exam preparation helper for students. It's a must-have app for students, teachers, lecturers.
Features
• ? Different songs for different tasks such as Focus, Study and Create and much more.
• ? Alpha waves, rain sounds, and nature sounds can be added to your music.
• ? Background playback. You can use other apps or turn off your screen while playing music.
• ? Simple interface and gorgeous design with high-quality graphics.
*Study better with music
*Offline songs to reduce mobile data usage
*Improve your focus
*Get things done
*Clear your mind
*Add nature songs and alpha waves to your music
*Online streaming for different music options
Requirements: Android 4.1+
Developer: Klik Klak
Get on Google Play