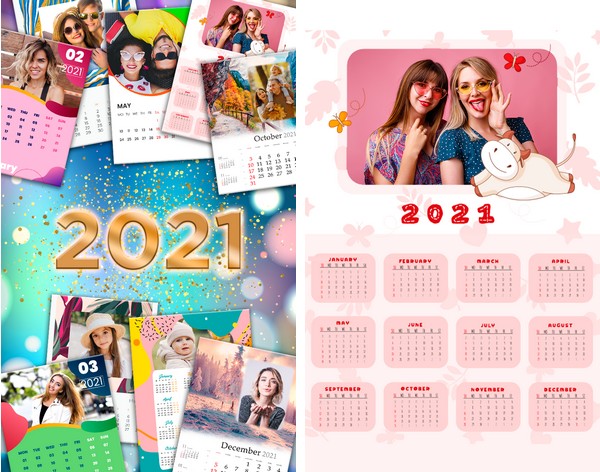 Photo calendar on New Year 2021: just select calendar template or frame, paste a photo and create photo calendar 2021!
📆 NEW calendar photo frames 2021 for each month in 4 designs!
📆 Photo calendar 2021 is perfect photo app to create family photo calendar for New Year 2021!
📆 Calendar Photo Frame 2021 is free calendar maker!
📆 Create 2021 Calendar with your family photos in a minute!
📆 Calendar Photo Frame 2021 is very easy to use:
✅ Take a photo from gallery or take photo by camera.
✅ Select frames from calendar frames 2021 for 1 month or 1 year.
✅ Fit the photo to frame by scale, rotate, zoom in, zoom out tools
✅ Save & share your calendar photo with your friends! Print out your calendar!
📆 Download Calendar Photo Frame 2021!
📆 Leave your comments on Calendar Photoframe 2021!
📆 Our team of Calendar 2021 wish you a Happy New Year 2021!
Requirements: Android 5.0
Developer: Photo Editors & Games
Get it on Google Play