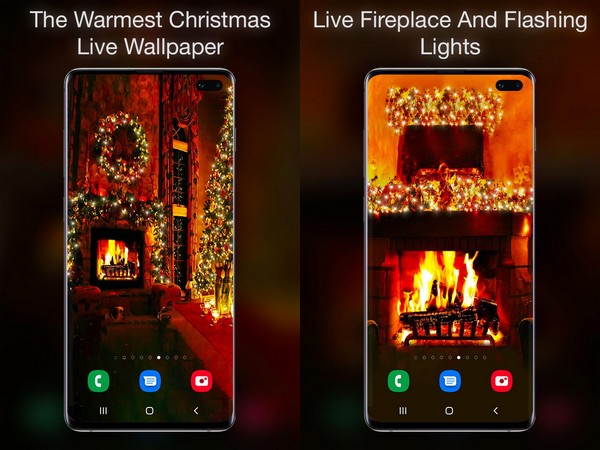 Winter fireplace live wallpaper is the true warmth of the winter. In this free live wallpaper you will find the true fireplace right on your phone and you will hear also the burning sound for a real fireplace effect for this Christmas. Feel the warmth and hear the sound of a crackling log fire whenever it is dark, cold or you just want to relax. Enjoy the sheer bliss of having a real fire in your living room.
Feel the love and the warmth of these days, feel the happiness of every festivity. The sound of the fire will make your holiday season a relaxing period. This Christmas Live Wallpaper is the choice that will relax your mind and your soul. Enjoy the full ambience of the crackling wood and the flames without trouble of buying logs or chasing away the smoke. Settle yourself in the romantic atmosphere, enjoy the closeness with your family and friends and feel your body and soul heating up with the Fireplace Live Wallpaper.
In this free app you will find 3 astonishing. Fireplace animated background with the possibility to enable or disable the "fireplace wallpaper" sound effect. Have a warmth winter, merry Christmas and happy New Year to everyone.
Requirements: Android 4.1
Developer:Live Wallpapers HD
Get it on Google Play