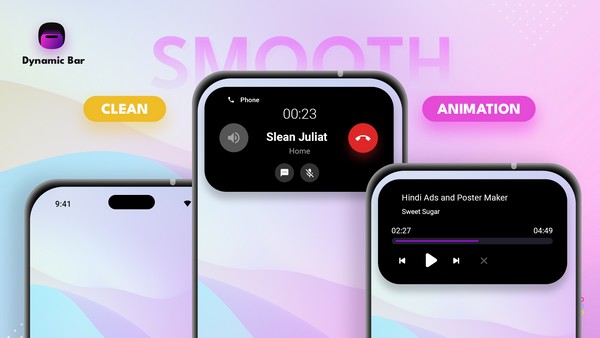 Get the latest iPhone 14 Pro's unique feature "Dynamic Island" on your Android phone without switching to a new device.
dynamicBar is an interactive pill like cutout that sits on your phone and presents you with a practical and elegant notification bar.
Dynamic Island is an elegant notification bar for Android and is an innovative way to use your notification bar.
Dynamic Bar allows you to use Apps with Notifications, Multitask and Customise with ease.
It's not so much a Notification Center like the one in iOS 16(iPhone 14 Pro), but rather an alternative to the clean and empty space that normally occupies the top of your screen.
It also has a sleek and minimalist design, as well as prioritising what's more important with its Notch or Pill shaped notification bar.