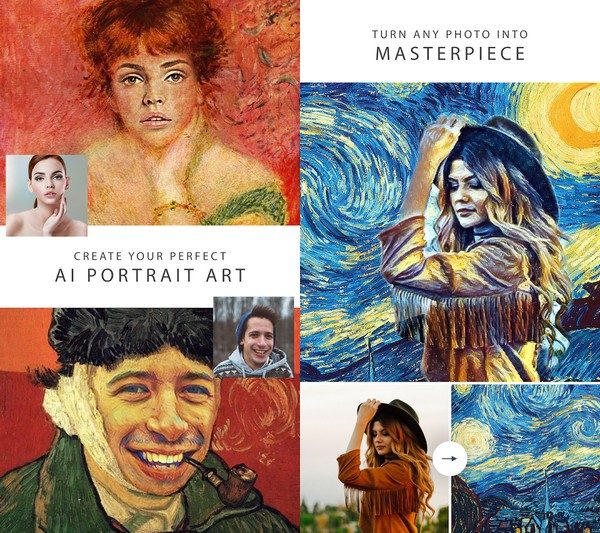 Ever wanted to be one of those people portrayed in the most famous paintings? If you could travel back in time, which artist would you choose to meet and ask for a portrait?
It's not that we suddenly got a time machine, but we have a better option – the latest AI technologies inside this new AIportrait app with dozens of various portrait art styles, based on genuine masterpieces of all time. This is your unique chance to turn your photo into a real piece of fine art as if it was painted by Leonardo da Vinci or Johannes Vermeer.
Choose a photo and try on as many art styles as you wish – Pop Art, Surrealism, Contemporary Art, Impressionism, Modernism… Become a part of the world's most popular scenes: from Vincent Van Gogh's 'Starry Night' to Edvard Munch's 'Scream'. Turn your selfies into oil, texture, watercolor, pastel drawings – no limits.
Requirements: Android 4.1
Developer: Informe Laboratories, Inc
Get on Google Play