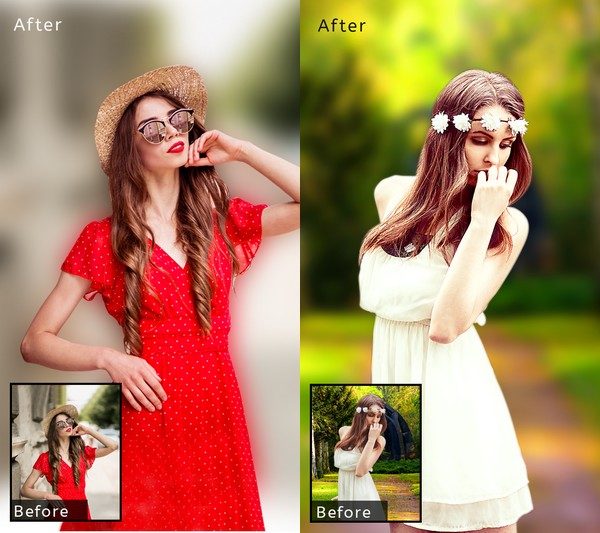 Blur image background using our quick and fast auto blur image app Blurfoto.  Blur photo editor app can be used for effective blurry picture effect , blurred background, blur image,auto background blur , attractive DSLR camera focus, photo blur camera , smudge photo editor, dslr blur, lens blur, auto focus, depth effect , photo blur background , unblur , hide part of image for privacy as a photo blurrer.
Focus your photo like DSLR camera or photo blur camera and defocus unwanted objects by using our pic blur editor app .This blur photo editor helps you to blur some part of image using manual blur option and to unblur which you have blurred by mistake .
Image blur will be more effective by using our unique Image blur editor app.
Image blur background with shapes will give your image very nice look.Image blur background is an app used to blur the unwanted part of your photo by touching and doodle.
How to use photo blur editor or blur photo editor and effect:
1. Select image to be blurred from gallery or album.
2. First use auto blur background to make your blur image fast.
3. Draw boarder around image , it will blur all part of image except the portion inside boarder .
4.If you want to unblur or want to do some more blurring then use manual blur .
5. Manual blur editor is for detailed blur editor .
6. Use blur image option and touch on image to apply blur effect.
7. Use unblur option to deblur or erase blur from image .
8. Click on adjust option to adjust brush of blurriness or intensity of blur effect.
9. Once you are done with photo blur editor , save and share your blurry background image .
Bluefoto – easy blur app can be used as a background editor and also for blur wallpaper.This photo background blur new app is unique and easy to use and having many blur photo editor options.
DSLR camera blur background output is possible using blur filters with shapes overlays and easy blur effects.
Requirements: Android 4.4+
Developer: Appwallet Technologies
Get on Google Play