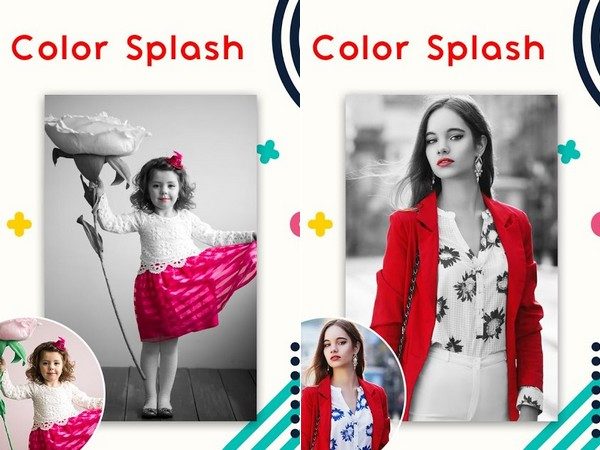 Color Splash Effect which gives you the opportunity to turn yourself into the best photo magician.
Using this photo effects app, you can create an awesome color splash effect and you can even use this as a photo editor.
Color Splash Effect lets you selectively color your photos that are turned into Black and White Photos, Old Photos and Sepia Photos by using touch.
Color Splash Effect Photo Editor is a fun and powerful photo editor that lets you quickly be artist, even if you have never edited any photo before.
Best Features :
◑ Select Photo from gallery.
◑ Paint color photo follow free color, smart color and eraser.
◑ Apply effects
◑ Add Text on Photo, Draw on Picture, add fun sticker and lovely icon.
◑ Crop, rotate, resize and adjust pic with simple touch gestures.
◑ Add fun stickers and easily edit by fingers.

◑ Color Splash Effect is completely free download.
◑ Remove wrinkle, optimize skin tones and tap to remove it.
◑ Color Splash Effect makes you a celebrity.
◑ Save image in JPEG and flexible control JPEG quality
◑ UI feature, photo and PIP camera will help you get more photo frames unlimited.
Color Splash Photo Effect is a simple way to have some photo fun with your photos without learning advanced editing techniques and share with your friends, family members & social sites.
Requirements: Android 4.1+
Developer: Photo Video Zone
Get it on Google Play