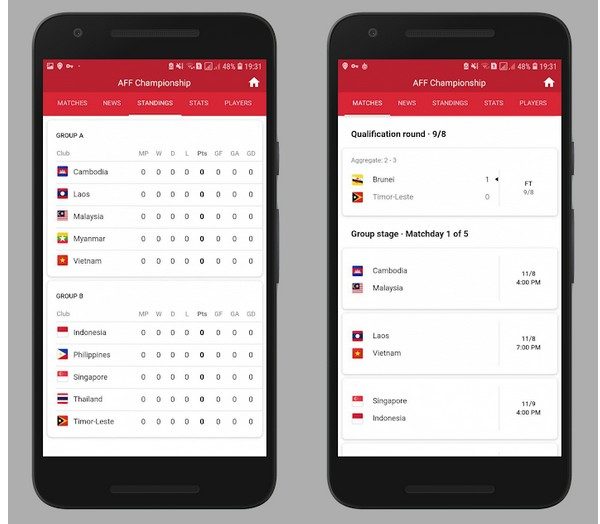 The fastest and best app for live scores and fixtures for the AFF Suzuki Cup 2018!
See the full schedule for the tournament in one easy-to-use app.
The AFF Cup 2018 app offers useful features:
* Easy and simple install and use (User Friendly).
* Today Match
* Live Score
* Match Center
* List of Matches.
* Match on current date.
* All the Venues and Updates.
* All the News and Updates.
Live tables:
A super-fast table for every group is available.
Schedule of all groups:
All AFF Cup 2018 matches can be viewed in the app. So you can find out which matches are next or how the past matches ended.
Lastest news:
Bring the lastest news.
Live feed for ongoing matches including Live Scores, Team Lineups, Match Statistics and Match Highlights and Events is just a click away. Now you can follow your favorite team, knocking others out, throughout the AFF Cup 2018 tournament, with this easy-to-use app.
Requirements: Android 4.1+
Developer: FastyFiction Studio
Get it on Google Play