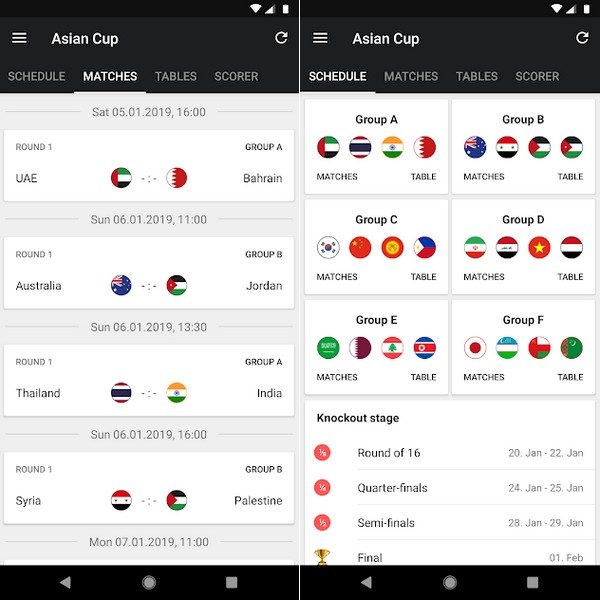 The fastest app for live scores and match updates for the 2019 Cup in the United Arab Emirates! See the full schedule for the tournament in one easy-to-use app.
The GoalAlert 2019 app for Asia offers useful features:
Fast push notifications:
Activate the GoalAlert and get push notifications in real-time whenever a team scores. You can adjust your favorite teams in the settings (For example you can choose to only enable the India national football team).
Live tables:
A super-fast table for standings in every group is available.
Schedule of all groups:
All upcoming and past matches can be viewed in the app. Never miss a game – no matter where you are.
More useful features:
The GoalAlert app is user-friendly and sets its focus on the most important information. In addition to the live scores, you will also find other practical features such as a goal scorer ranking.
No matter which team you support, we wish you an exciting cup in the UAE!
Requirements: Android 4.2+
Developer: GoalAlert
Get it on Google Play