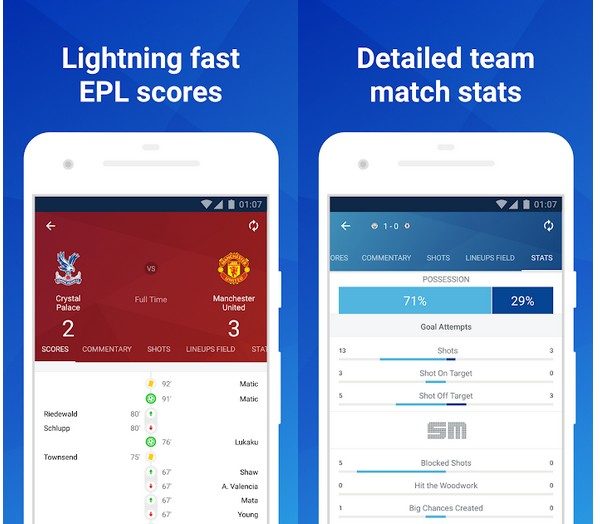 The EPL Live app by Sportsmate brings you all the stats, scores and news from not just the Premier League but all of Europe's biggest competitions including the UEFA Champion's League, UEFA Europa League and more!
It's built by football fans, for football fans, combining up-to-the-second live scores from every match with the most in-depth statistical database, as well as exclusive analysis and the latest breaking football news and video highlights.
Whether it's the Manchester Derby, the drama of the North London derby, or the excitement of an extra time goal in the Champion's League, we've got you covered. Don't just follow your club, join them!
Requirements: Android 4.3+
Developer: Sportsmate Technologies
Get it on Google Play