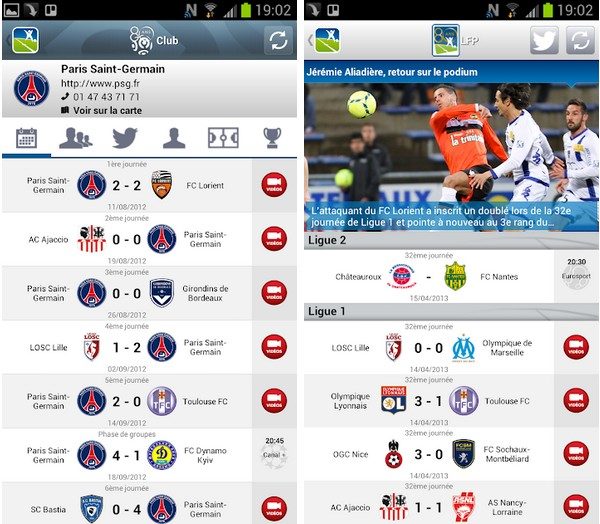 The LFP (French Professional Football) Ligue 1 app is available for all football fans. Find French champions and new international recruits like Ochoa for Ajaccio and Jung Jo-Gook for Nancy. Vibrate with live news on performances by Lisandro in Lyon and Lucho in Marseille, don't miss any of the PSG transfers or its news stars, like Pastore.
Thanks to the official Ligue 1 app, share all the information with your friends on Facebook, Twitter, and via email.
In this app you will find:
– All the news of the Ligue 1 clubs
– The official line-ups and pre-matches of all the Ligue 1 teams
– Live matches with detailed statistics
– Alerts from your favourite clubs
– The squad and technical specifications of ALL THE CLUBS in Ligue 1
– The rankings and results of all the national competitions
– The stadiums
– …and lots more
Download the app for free right now and have the best of French football exclusively at your fingertips.

Requirements: Android 4.1+
Developer: Ligue de Football Professionnel
Get it on Google Play