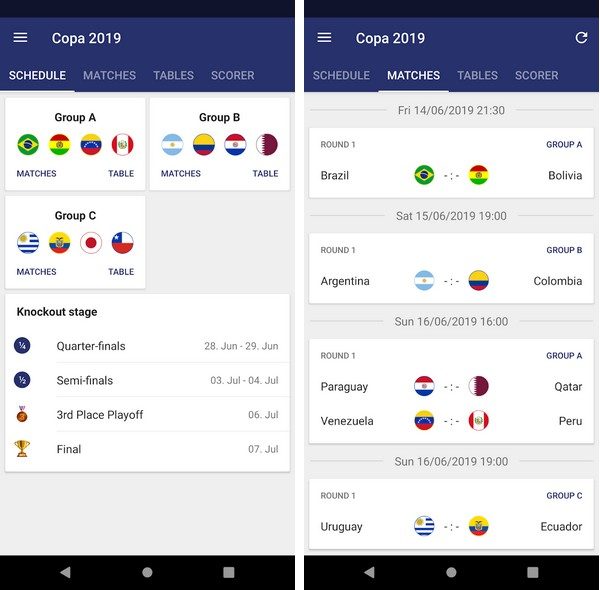 You don't have the time to watch all soccer matches on television? Just enable notifications for your favorite teams to receive super fast goal updates for all Copa America matches on your phone.
Furthermore, this free football app offers information on fixtures and schedules, live tables and line-up.
The current champion is Chile. Argentina finished in second place.
Who will win the Copa America this year?
We hope you will enjoy the football tournament!
Requirements: Android 4.2+
Developer: TorAlarm GmbH
Get it on Google Play