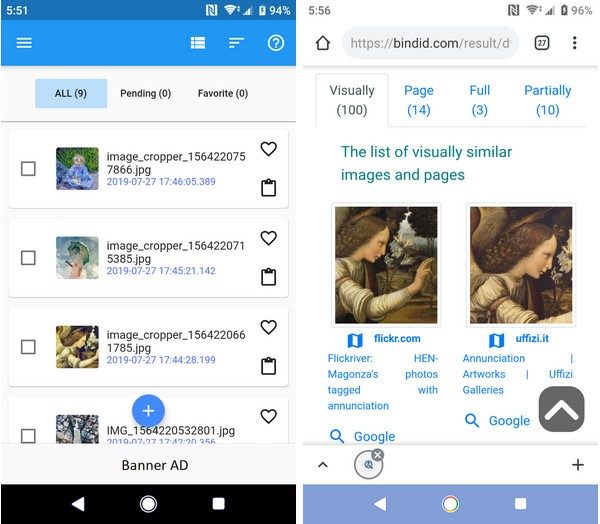 AI Image Search is a tool which leverage Google Vision and Microsoft Visual to analyze the image, identify the labels, and search the resources online.
Special Features
To find the website which steals your creations
Help you to identify scammer pictures
The organized report easier for you to share
Explorer the images with similar concepts
Based on the most comprehensive images repositories
Usage Notes
The uploaded images will be scheduled to check on the server-side, it might take a few minutes to finish the works.
The system automatically removed the reports which no one access for more than 30 days.
The limitation of the monthly submission and reward will be reset on the first day of each month.
This service does not work well for those images not publicly accessible online. Because the search engine won't be able to index those images also others won't be able to steal it from your storage.