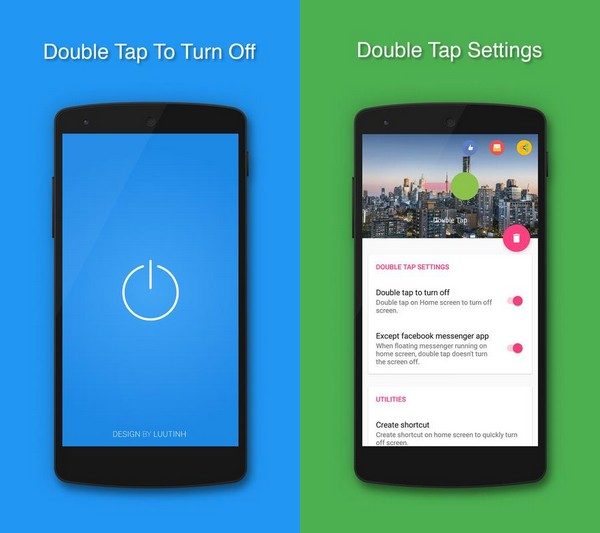 Double Tap Off is an app that helps you protect the power button. Double Tap Off also help you turn off the screen quickly with just two times touching the home screen.
"This app uses the Device Administrator permission." It is necessary and used only for locking the device when you use feature turn off the screen. You need to enable Administration before it can be used that feature. To uninstall the app, please open my app and click the "Uninstall" button.
FEATURE IN DOUBLE TAP OFF APP:
– Double Tap to Turn Off The Screen.
– Clear View show when off.
– Work with Smart Lock and Fingerprint in android 6.0
– Work with MIUI8 and above.
UNINSTALL INSTRUCTIONS DOUBLE TAP APPLICATION:
1. Open Double Tap Off application.
2. Select the Uninstall button to uninstall the app.
Requirements: Android 4.0+
Developer: LuuTinh Developer
Get it on Google Play