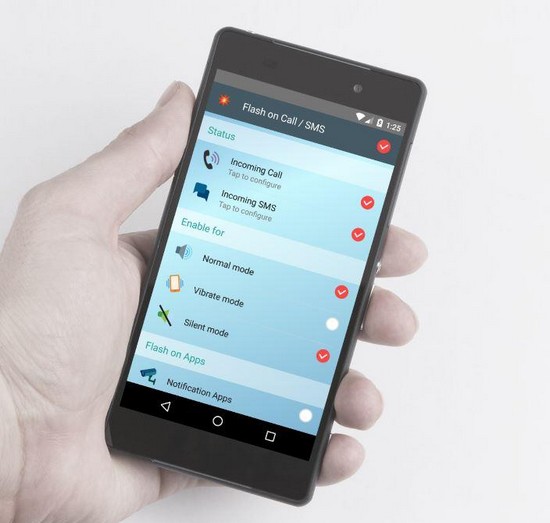 Enable blinking LED flashlight for incoming calls and sms messages. Adjust blinking speed. Very useful tool when you are in dark or loud environment.
Allow flash for notification messages from other apps.
You can choose whether you want to enable flash for normal, vibrate or silence mode.
Do not miss any ringing phone calls anymore. Try for free.
App features:
★ easy configuration
★ choose phone mode for blinking
★ flash on incoming call
★ flash on incoming SMS
★ flash on 3rd party apps notifications
★ app language version for German, Spanish, Portuguese and few more
Requirements: Android 4.0.3+
Developer: Brainpower Apps