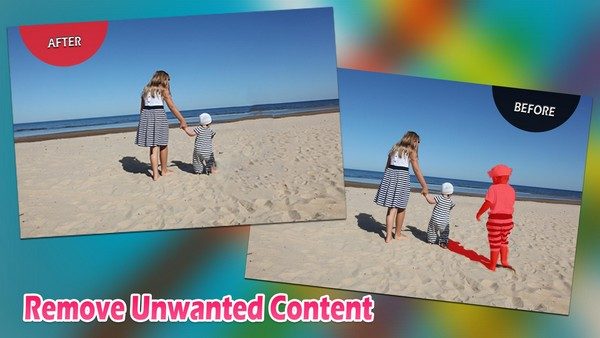 Did you take a picture but want to remove an unwanted content or an unwanted person?
Do you want to remove someone from your picture? Are you looking for a smart app that can let you delete the background of your app and let you change it with another amazing background? If your answer is yes, then you will have to download and install Remove Unwanted Content for Touch-Retouch on your Android smartphone or tablet because it is the best app for you right now.
Download Remove Unwanted Content for Touch-Retouch and edit your photos like a professional! This new app provides all the best and professional photo editing tools in one app. Furthermore, Our photo editor app has a perfect user interface design to simplify the photo editing process for our users. This is really a powerful photo editor app that everyone can use to produce mindblowing results.
Most of us rarely get the picture we want when we capture images especially if there is an unwanted background or person behind us which can make the photo looks bad. With Remove Unwanted Content, you can remove anything from your photos like a professional and even replace it with a great background that everyone will love.
Requirements: Android 5.0+
Developer: Photo Animation Effect Video Maker Editor Free App
Get it on Google Play