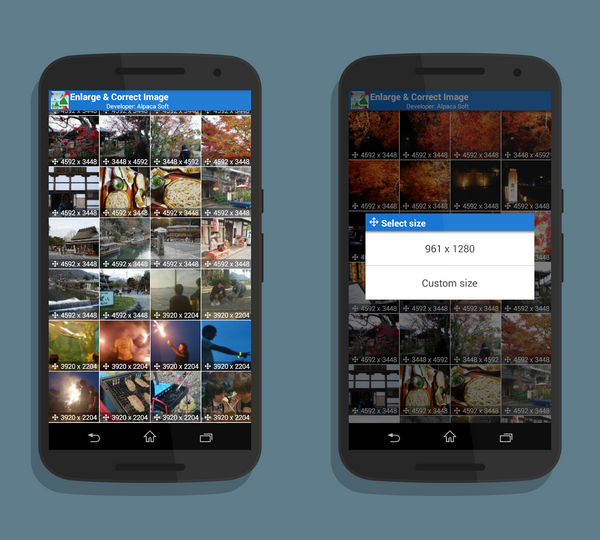 The small image is made wider forcibly, so the image which is expanded become rough normally.
However, this app uses advanced correction technology called Super-resolution, and it enables us to expand or reduce the size clearly.
A special feature
Scaling clearly with Super-resolution!
Easy operation!
High image quality!
Corresponds to jpg and png!
Free tool!
How to use
1. Choose the image and choose size.
2. Check the revised image and tap the save button.