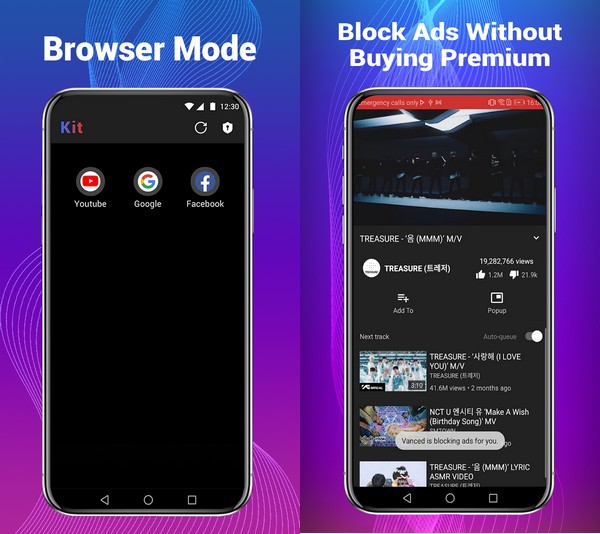 More convenient installation, NO ADS, no need for microG. Supports multiple languages: Spanish, Russian, Portuguese, English, Indonesian, Japanese, Korean, Thai, etc. Enjoy Unlimited Vanced Tube videos ,remove ADs!
FEATURE:
– No Ads in the middle of the video
– No need to install other plug-ins, such as microG, Vanced Manager
– Maximum resolution of videos active by default.
– Floating Popup Play Mode
– Enjoy free music with Video Tube
– Discover free music with tons of predefined genres: Popular Music, Hip Hop, Rock, Classical, R&B, Jazz, Disco, Country and more.
Note:
1. Vanced kit – Video Player is a third party tube API. The contents of the videos are from the API Services.
2. Vanced Kit complies with the API Terms of Use.
3. According to YouTube's Terms of Use, we are not allowed to display videos from YouTube when in lockscreen, nor to let you download songs.
Requirements: Android 4.4+
Developer: Vanced Kit Official
Get on Google Play