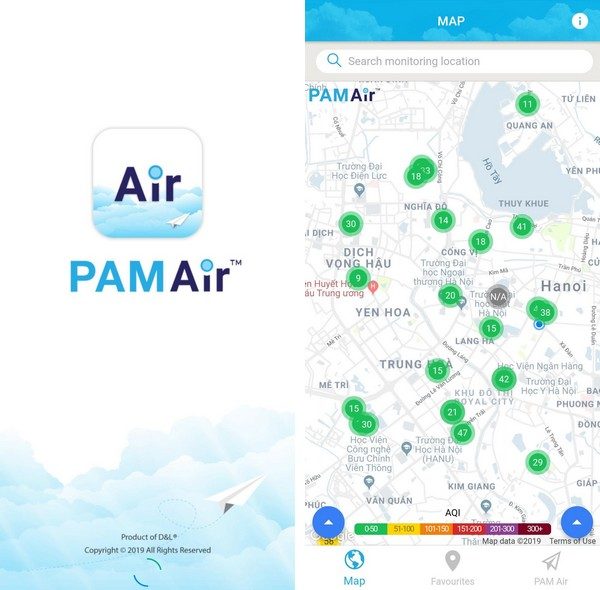 PAM Air is a solution of 'PAM' IoT ecosystem developed by D&L Corporation from Vietnam.
The ambient air quality data of PAM Air comes from 02 main sources:
– Monitoring stations that are manufactured, installed and operated by D&L Corporation.
– Other sources that PAM Air is allowed to collect and share the data.
Main features:
– Search and view real time Air Quaity Index (AQI) by locations in the map.
– Search available monitoring stations by name or by location.
– Provide 24-hour AQI data.
– Provide 24-hour data for all monitored air quality parameters
– Notify the users if the air was polluted.