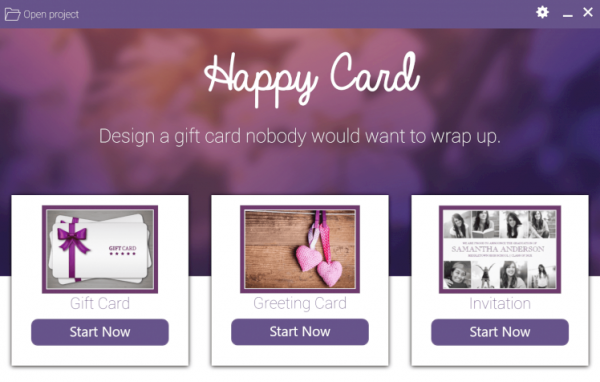 Abelssoft HappyCard Pro enables you to make visually stunning gift cards, invitations, and greeting cards by customizing one of the included templates with your own images and text.
While designing an invitation card or gift card needs some effort, with the correct tools in hand, the entire process may become less time-consuming and more effective. HappyCard is one of the Windows software that enables anyone to design gift cards, invites, and business cards.
Offers a multitude of template options:
With a variety of customizable templates, HappyCard expertly combines words and visuals to produce stunning designs for a variety of occasions.
You can design gift cards and vouchers for your friends' birthdays or other special occasions, as well as Christmas, birthday, and baby welcoming cards, as well as condolence and thank you cards.
In terms of invitations, the application includes a few wedding and party templates.
You can, of course, get rid of the templates and start from scratch with a blank page.
Download the Pro version of Abelssoft HappyCard from the link above.