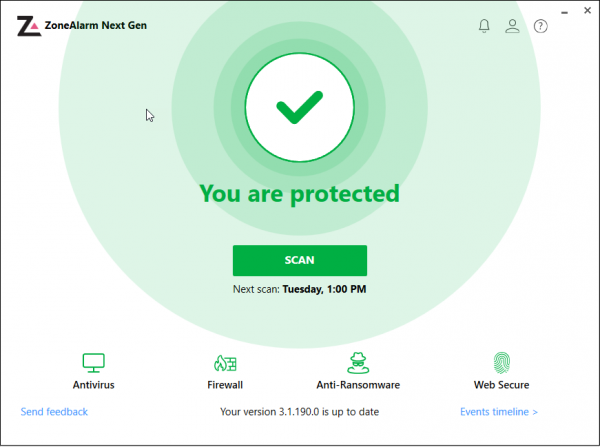 ZoneAlarm Extreme Security NextGen offers a robust antivirus solution and the best firewall to secure your PC from both online & offline threats.
ZoneAlarm Extreme Security NextGen protects you from viruses, malware, spyware, and other cyber threats while securing your identity and privacy from hackers. It allows you to search the web safely, download clean files only, and avoid phishing attacks before they happen.
Features:
Next-gen antivirus technology
Award-winning ransomware prevention
Advanced phishing protection
Customizable web content filtering
Two-way Firewall
Real-time Security Updates
To get ZoneAlarm Extreme Security NextGen Free For 1 Year, download the online installer from the link above, complete the installation process, and it's preactivated, enjoy a 1-year free subscription.