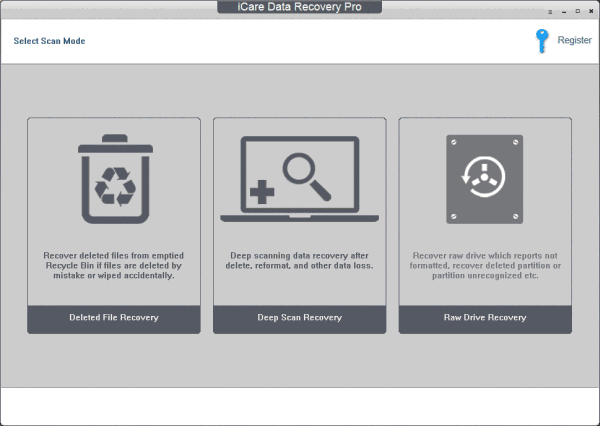 iCare Data Recovery Pro is an easy-to-use and complete data recovery tool. It is made to quickly find and get back your lost data.
Files on your computer can get lost in the same way that you lose things in your room. Data loss is a serious problem, even more so for critical files. Fortunately, specialized applications such as iCare Data Recovery Pro are eager to assist you in locating and possibly recovering deleted files and folders.
When a file on your PC is deleted, only the reference to it is actually removed; the data itself remains on the drive and can still be recovered provided you act quickly enough.
Photos, documents, mp3, Outlook files, presentations, and other types of files can all be recovered with this tool. It works with any type of storage media, like a hard drive, a removable hard drive, a digital camera SD card, USB drives, memory cards, and more.
The interface is easy to use, the most important features are explained, and the whole wizard-driven process is very simple.