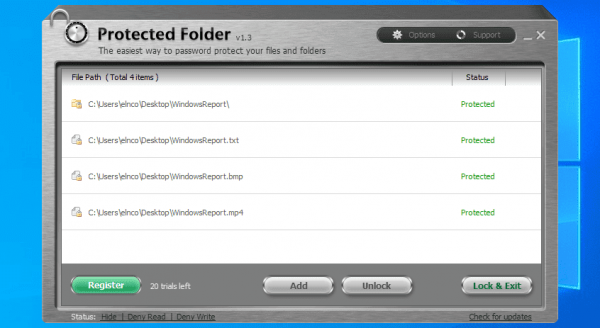 Iobit Protected Folder offers the easiest to password protect your files and folders on your Windows PC. This Iobit software is designed to password-protect your folders and files from being seen, read, or modified.
It is an ideal tool for anyone who thinks about the security of personal data.
It takes only a few seconds for Protected Folder to protect your data. Just drag and drop the files and folders with your mouse and you can hide and protect them from being viewed or modified.
And you don't need a complex unlock step if you want to see or work with the protected data – Protected Folder allows you to open and deal with them directly in its 'safety box'. It also inherited the intuitive and easy features of other IObit software to give a better user experience.