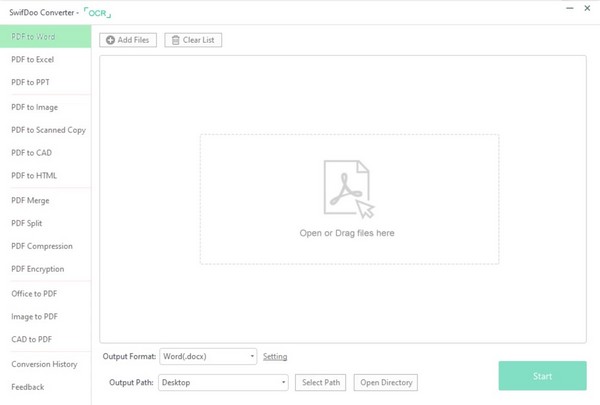 SwifDoo PDF PRO provides Comprehensive Solutions for your PDF Documents. It lets you to quickly create, convert, merge, compress, and sign PDF documents. It offers all the PDf tools you need.
This comprehensive PDF solution is designed for users looking for a multi-functional tool for managing their PDF files.
Powerful PDF Editor
As Simple As Editing Word Documents. This robust PDF text editor enables you to rectify typos, add, delete, and edit text, links, and images included within a PDF. It's no longer difficult to copy and paste text to the Word clipboard or vice versa. You can alter the font's color and size if necessary.
Fastest PDF converter
Convert PDF files quickly and easily to Word (doc/docx), Excel (xls/xlsx), and PowerPoint (ppt) formats.
Additionally, it enables you to convert PDF files to a variety of image formats (PNG/BMP/ TIF) without sacrificing image quality or resolution.
Safe PDF Compressor
Reduces the file size of a PDF file without compromising file quality and simplifies archiving and file transmission.
Lossless compression is used in the software.
PDF Merger and Splitter
Separate PDF files into different pages or documents to reduce the size of the PDF.
Combine multiple PDF documents into a single PDF to conserve space and make digital files easier to archive.
Easy E-signature Maker and Annotator
Annotate PDF documents to communicate effectively with the sender or recipient.
By adding annotations to your PDF documents, you may make them more interactive. SwifDoo includes annotation-related tools such as highlight, stamp, note, pencil, and shape.
SwifDoo PDF's three signature options (picture, typing, and handwriting) make it quick and easy to add your signature to a PDF document.
Protect PDFs
By utilizing both a user password and a permission password, the software enables you to double-protect your sensitive and confidential information and data.