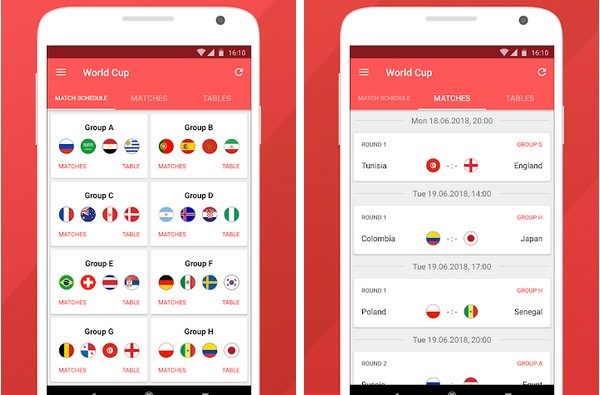 The fastest app for live scores and fixtures for the world cup in 2018! See the full schedule for the tournament in one easy-to-use app.
The GoalAlert world cup 2018 app offers useful features:
Fast push notifications:
Activate the GoalAlert and get push notifications in real-time whenever a team scores. You can adjust your favorite teams in the settings (For example you can choose to only enable England national football team).
Live tables:
A super-fast table for every group is available.
Schedule of all groups:
All World Cup matches can be viewed in the app. So you can find out which matches are next or how the past matches ended.
In addition to the live scores, you will also find other practical features such as the line-up, goal scorers and interesting live statistics.
Requirements: Android 4.1+
Developer: TorAlarm GmbH
Get it on Google Play